At Idealcombi we are involved in a number of prefab projects around the country, and they have all shown improvements in build quality and speed.
Even though the prefabricated houses are built on an assembly line, in a factory, it does not mean customers are left with a standardised products. There are varying levels of customisation and many suppliers offer modular solutions with a range of options to customise the home after your needs or dreams.
CITU: The Climate Innovation District 
With The Climate Innovation District the first new homes are being built in Leeds city centre in 90 years. The homes are designed from a sustainability standpoint and CITU believe "if a project is not sustainable, it's not worth doing" .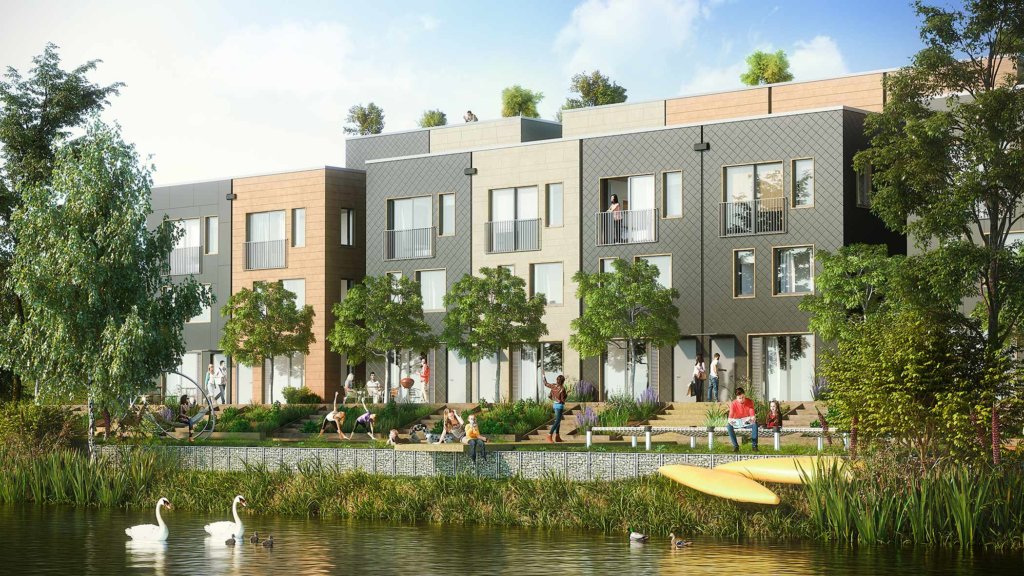 We are proud to be supplying the windows for The Climate Innovation District – our Futura+ windows are fitted to SIPs – Structural Insulated Panels – before taken to site for erection. With state of the art timber frame housing solutions CITU is able to create carbon negative homes. "Each Citu Home removes 23 tonnes of CO2 atmosphere and stores it in its timber frame".
CITU does not only focus on the hard numbers, they are working hard to provide homes that are healthier to live in and creates greater wellbeing and quality of life.
At Idealcombi we believe CITU is on to something and we share the same mindset when it comes to sustainability, wellbeing and quality of life. Those are the same values that drive Idealcombi in the innovation of window solutions.
Learn more about The Climate Innovation District >>